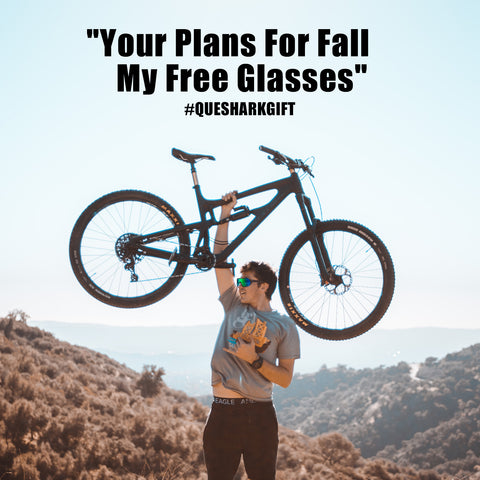 The fourth phase of Queshark gift will be held from September 13th to September 20th, 2021
We look forward to more about Queshak and about autumn themes
Your Plans For fall, My Free Glasses."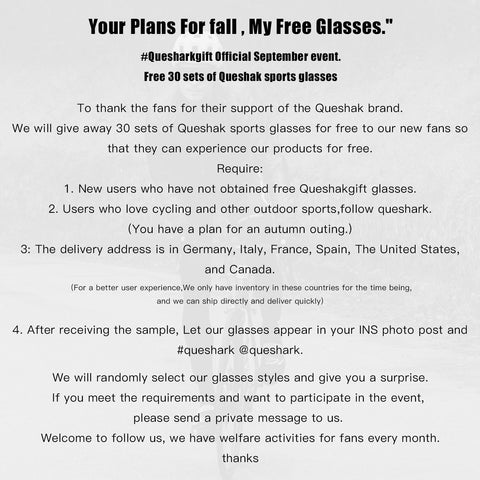 #Quesharkgift Official September event.
Please see the second photo for specific activities.
Or check out our previous posts.
#queshark @queshark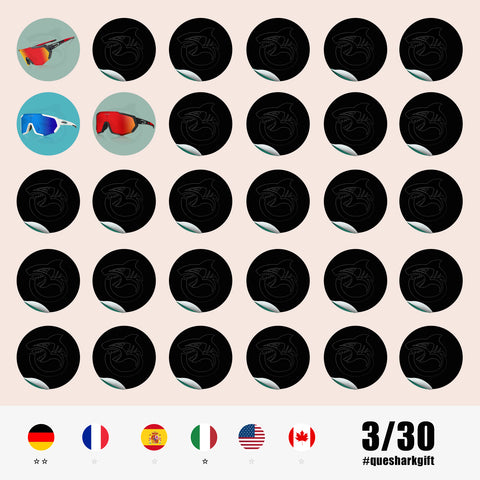 (First day of activity)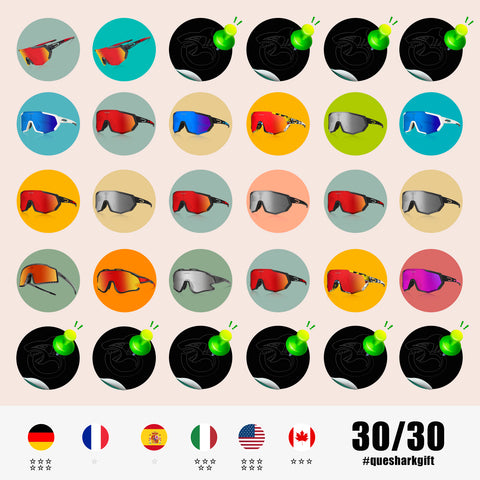 All gifts have been sent out, I hope you are satisfied with this gift.
Hope your wonderful photos will fill up this photo wall.
Welcome to follow @quesharkoptics, share #queshark
We regret that some areas were not able to participate because they were affected by the distribution.
We will show recent photos of these winners next week.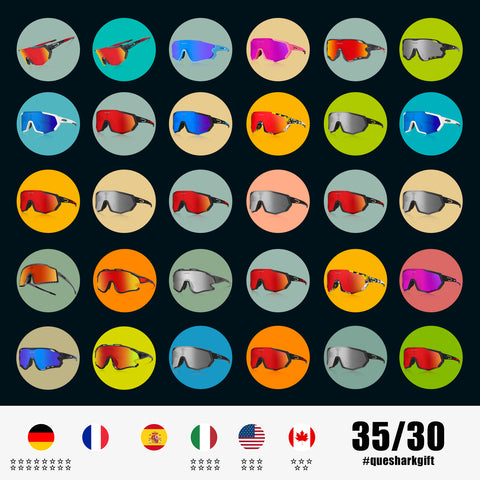 A total of 35 free glasses have been sent to individuals or teams during the event.
16 in Germany, 8 in Italy, 6 in the U.S., 5 in Canada, 0 in France, 0 in Spain
@runallinho @ronja_pst @il_riccio @amedeotabini @dp_lab21
@urls_and_coffee_ @linda_pst @mishayoung @chris_von_holtz @keith_fairfield @rudinho_cologne @giadagiustii @clood1984
@laeticia_routhier @0livierleblanc @ak.frvr

Welcome to follow our INS homepage
@quesharkoptics @quesharkcycling
The most popular style is QE48